I own a Yamaha AV receiver (RX-V685) and recently, spotify connect suddenly stopped working. The behavior was that all other devices in my network (Mac OS, Windows, iOS) still displayed the AV receiver in the spotify app. But when trying to connect to it, the app would simply say "Connecting to RX-V685 …" forever, without ever really connecting.
It seems to have happened first after upgrading the receiver's firmware from 1.96 to 2.01, but I'm not sure if this was the exact time where the problem appeared.
What I tried
After reading endless problem reports mostly on spotify support forums, I tried the following solution ideas. A lot of ideas did not help me; I'm listing them here for reference. Please read to to the end to find out what helped me.
Change DNS servers in Yamaha receiver (did not help)
I read that it may be related to some DNS problem, and that this could be solved by using some different (e.g. Google's) DNS servers. So I reconfigured the AV receiver's network settings to static and configuring the following DNS servers (run by Google)
DNS(P): 8.8.8.8
DNS(S): 8.8.4.4
This can be conveniently done by simply accessing the AV receiver's web based configuration in the browser via its IP address (the address was http://192.168.178.37/ in my case)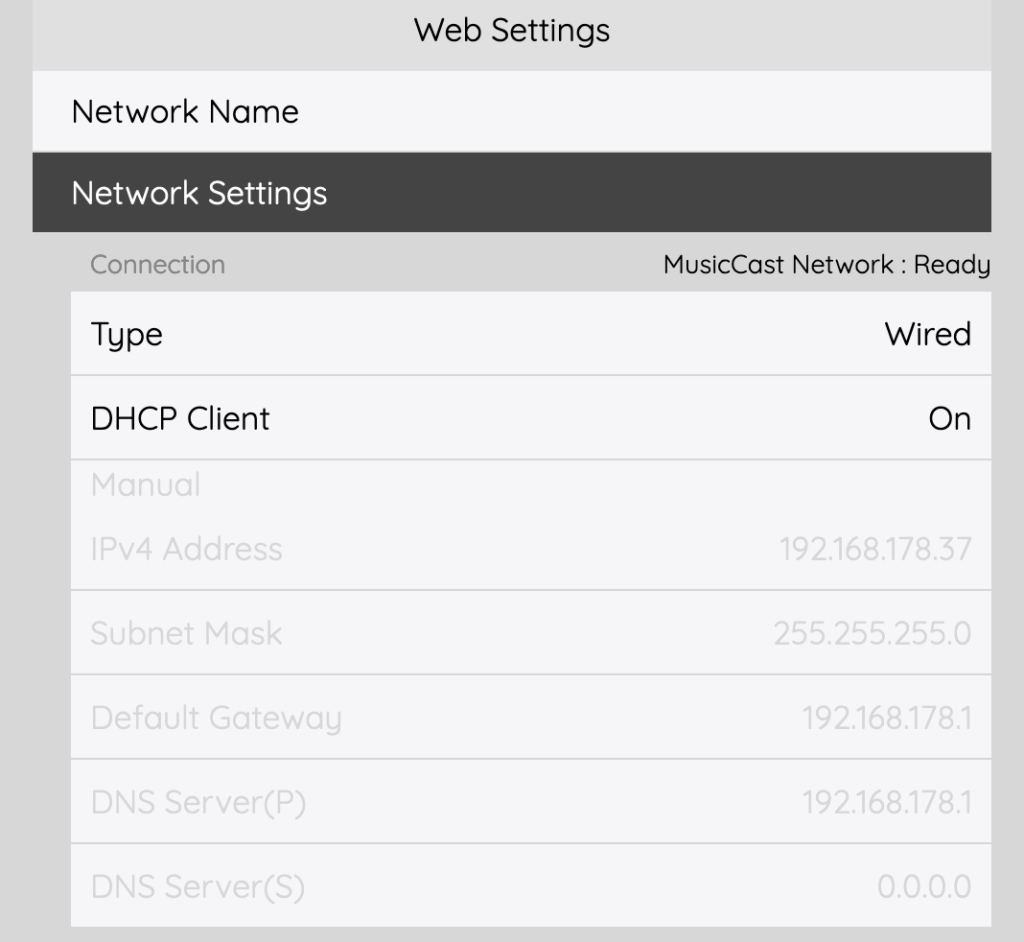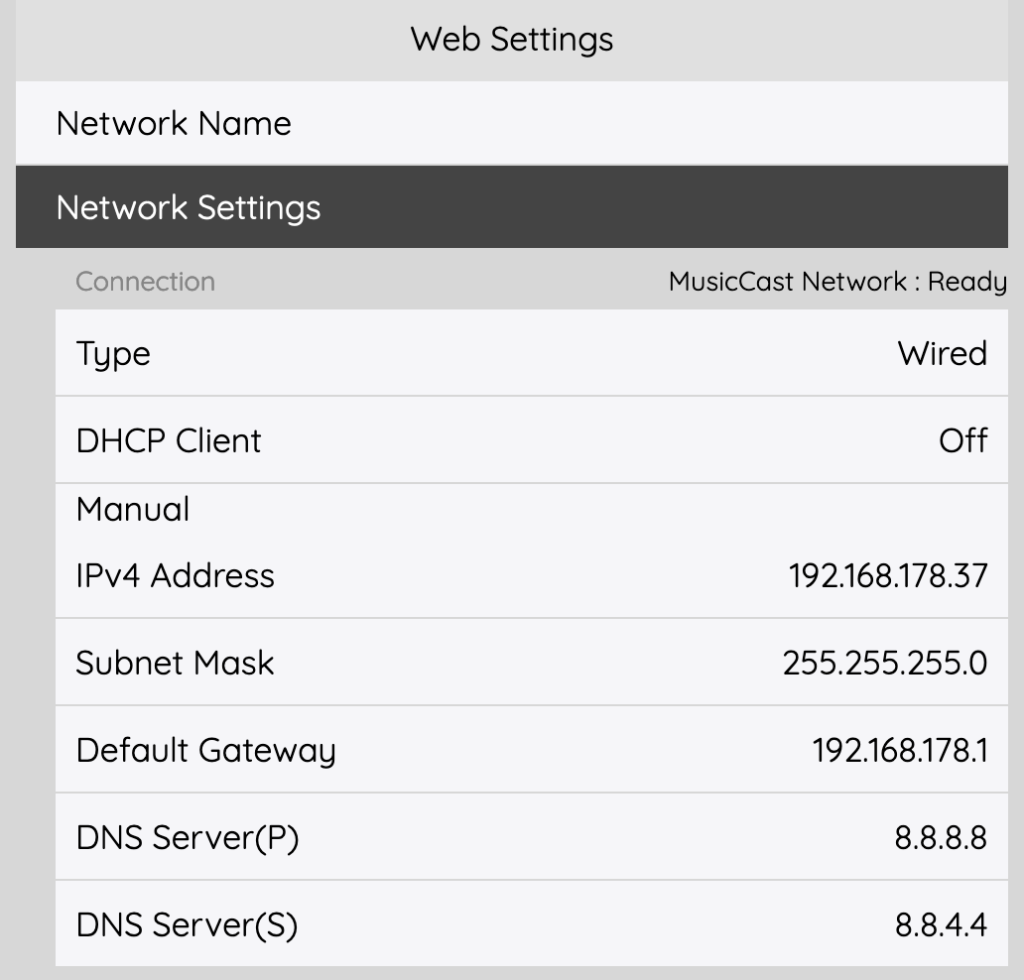 Change DNS servers in wifi router (did not help)
I went to my wifi router configuration and set it to use 8.8.8.8 and 8.8.4.4 as DNS servers. It did not solve the spotify connect problems.
Change AV receiver from ethernet (cable) to wifi (did not help)
I thought there might be communication issues within my own network and since most other devices use wifi, I changed the AV receiver to wifi as well, which didn't stop spotify connect issues.
Remove AV receiver from spotify's list of connected apps
In the browser, I went to spotify's account page and there to the list of connected apps:
https://www.spotify.com/account/apps/
Then I removed the entry "Yamaha AV decives…" from it by clicking the "remove access" link on the right:

After this, I connected the AV receiver again on one of my local devices. Again, this is also not a solution to the spotify connect error.
Configure AV receiver using MusicCast app (did not help)
Somewhere I read that the Yamaha receiver could be configured for spotify using the Yamaha MusicCast app (on iOS device), so I tried that. The configuration itself looked good, I gave my device a proper name and it then even appeared on all my devices under the new name. But the connection still could not be established, so this also didn't solve the spotify connection issues.
Downgrade the firmware (did not try this)
As mentioned I was suspecting the spotify connect problems to be caused by the recent firmware upgrade to 2.01, so I thought a firmware downgrade would be a solution.
Unfortunately, I didn't find a way to do it – neither did I find the old firmware as a download, nor did I see any reports of anybody having done that successfully. Firmware changes on the Yamaha AV receiver seem to be a one way street.
Reset Yamaha AV reveicer to factory settings (did not help)
I then reset the AV receiver to factory settings. Before I did it, I downloaded and backed up the current settings using the AV receiver's web based interface: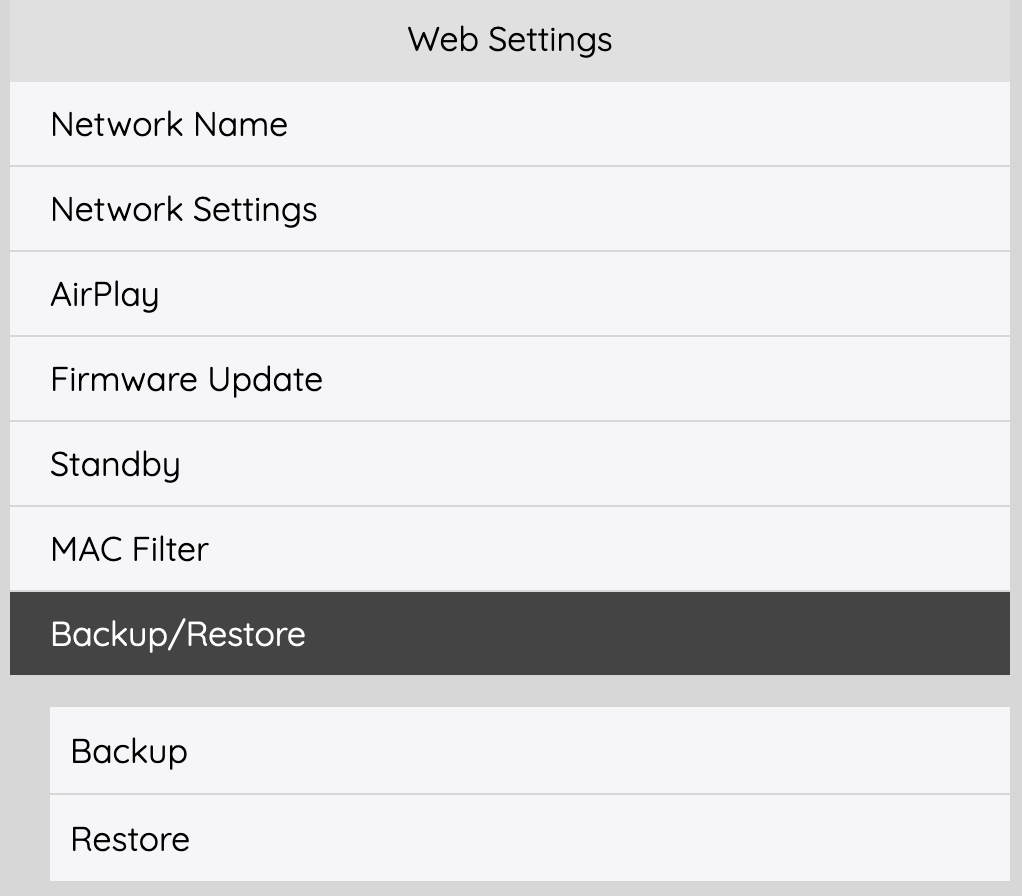 Unfortunately, the factory reset did not resolve my spotify connect problems either. The good thing was that I could simply restore my previously downloaded settings so I didn't loose anything.
Press "play" on Yamaha remote in spotify scene mode (finally, a solution!)
Finally, what helped me: I had the AV receiver running with scene "Spotify" selected. I then simply pressed "play" on the Yamaha's remote and it immediately started to play some recently selected song from Spotify. I was puzzled.
After doing this, the AV receiver also appeared correctly as "connected" in all my other devices running the spotify app. It has been behaving normally since then.